Craig T. Adams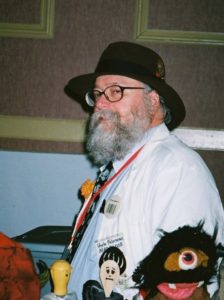 Craig T. Adams holds a Baccalaureate from Santa Claus School and a Masters degree in Children's Theatre. For over 40 years he has been as a children's entertainer, theatre teacher, puppeteer, screenwriter, local television performer and personality.
He has worked with the Dr. Madblood show in all of its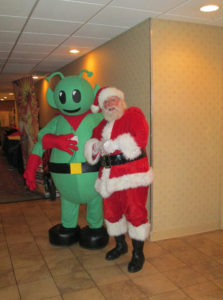 incarnations, from the WAVY-TV days through the current run of Halloween specials on WHRO. He is the current voice of the Brain, Waldo, Baron von Basketcase, Uncle Feloneous Madblood, and many other characters — some of them human.
In his performance career, he has portrayed historical characters in "Coming to Jamestowne: The First Chapter," Shakespearean roles such as Caliban in "The Tempest," classic fictional character "Rip van Winkle" and costumed characters like Sylvester T. Fox on WTVZ-TV's Club 33 children's program.