Mark Wandrey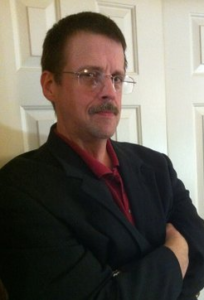 Located in rural Tennessee, Mark Wandrey has been creating new worlds since he was old enough to write. A lifetime of diverse jobs, extensive travels, and living in most areas of the country have uniquely equipped him with experiences to color his stories in ways many find engaging and thought provoking.
His current work is the Earth Song series, five books placed in a future where an orphaned mankind must fight for its very existence in a hostile galaxy.
Recently, Mark diversified his portfolio and has rampaged into the exciting world of the Zombie Apocalypse, but with his own twist. A Time to Die, was released by Henchmen Press in July 2016 and was a finalist in Apocalyptic fiction for the Dragon Award.