Splendid Teapot Racing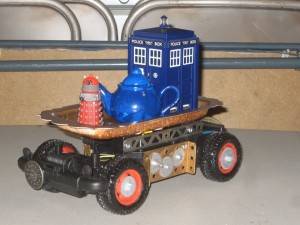 Date and time to be announced later.

Splendid Teapot Racing is a wonderful idea from our Steampunk brethren in New Zealand. We are trying to promote this unique sporting activity in the USA.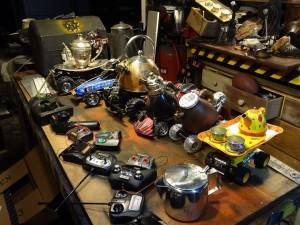 Even though Splendid Teapot Racing is a sport that began in New Zealand, it is quickly spreading around the World. It is an obstacle course of candlesticks, ramps, and a gateway that must be traversed using a remote controlled teapot. These RC teapots can be a great outlet for creative energies. We are hoping to make Teapot Racing standard fare at conventions across the United States. You can download a PDF of the Rules here.