Sandy Petersen – Gaming GOH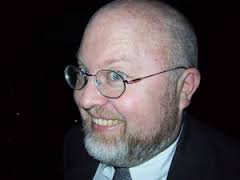 Sandy got his start in the game industry in 1980, where he first worked on paper roleplaying games. His best-known work from that time is the cult game Call of Cthulhu, which has been translated into many languages and is still played world-wide. He also worked on many other published projects, such as Runequest and Elfquest, and was instrumental in the creation of several dozen supplements and game aids.
In 1988, he left paper games for the computer game world. Since then he worked for Microprose, id Software, and Ensemble Studios, where he was involved with Civilization, Doom, Quake, the Age of Empire series, and Halo Wars, among others.
He became an instructor at the Guildhall at Southern Methodist University in 2009, where he taught Master's degree candidates about game design and development for two years, and helped develop the game design curriculum. During this time he was producer for about 30 team student games.
Now he is president and chief designer at Petersen Entertainment which has launched a series of highly successful boardgame projects, including Theomachy, Orcs Must Die! – the boardgame, The Gods War, and the much-admired Cthulhu Wars.
He is on the Board of Directors of Chaosium Inc.
His games have sold tens of millions of copies worldwide, and he has received dozens of awards from the game industry. The awards he is most proud of are his 1990 Gaming Hall of Fame plaque, which is given to only one person a year, and chosen by vote by the fan community; and his Howie award from the Lovecraft community.
He still loves and plays games. He has five children and ten grandchildren as of 2016.